ABOUT US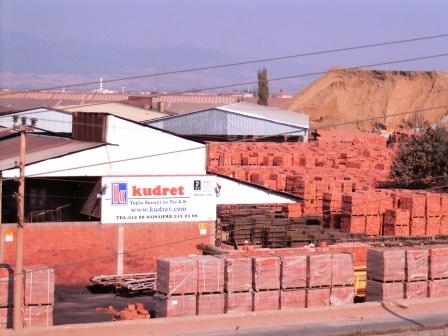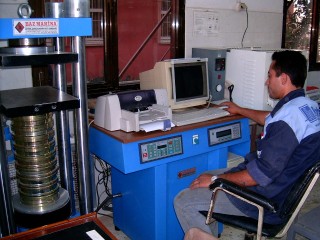 Kudret Tugla A.S. (Brick Co.) continues brick production with the QUALIFIED PRODUCT and BEST SERVICE motto since 1987. Our company that have increased its installed capacity since 1987 and that have set an example in the sector by its qualified investments didn't leave its leadership on having the most TSE (Turkish Standards Institute Certificate) to other competitors.As being the first company receiving the ISO 9000 certificate within the sector, it also gained the title of being the first company to receive Category-I, System 2+ Approved CE certificate along with being a company approved by the Turkish Standards Institute.
OUR QUALITY POLICY: Kudret Tugla San ve Tic A.S. aims to be the leader of the sector on block brick production by its competitive price based on qualified product and customer satisfaction. It is possible for us to reach our intentions by continuous improvement with our well trained and qualified staff. Efficiency, sustainability, work safety, staff and customer satisfaction is the principle on all our activities.
Kudret Tugla A.S. is a member of Turgutlu Tuğla Kiremit Sanayicileri Derneği (Turgutlu Brick & Roof Tile Industrialists Association) and TUKDER Türkiye Tuğla ve Kiremit Sanayicileri Derneği (Turkish Brick and Roof Tile Industrialists Association).
Kudret Tugla A.S. adds new products to its production each year and is the leader on this matter. By adding new products with the Research and Development Studies made each year on 80 types of products, it serves the construction sector and preserves and watches our national values with the wall materials produced by higher Heat Insulation Value.
"Vertically Perforated Light Weight Heat Insulation Bricks" of Kudret Tugla A.S. is used at the Earthquake Region on the facing walls of 1200 lodgings without additional isolation in accordance with the isolation requirement of the region. This is the most significant reference for us.
Contact

Turgutlu Factory
Tel
: (+90) (236) 3122083 / 84
Fax
: (+90) (236) 3132498
Adress
: Ankara-İzmir asfaltı üzeri
45400 Turgutlu, Manisa, Türkiye
E-Mail
: bilgi@kudret.com
satis@kudret.com
sevkiyat@kudret.com

İzmir Office
Tel
: (+90) (232) 4223487
Fax
: (+90) (232) 4217741
Adress
: Talatpaşa Bulvarı No: 72/B
: Alsancak, İzmir, Türkiye